Le boudoir de Gabriella
A secret lair behind a discreet door. This delicate and convivial salon is an invitation to settle in, to take the time to take in and try on the collection, surrounded by friends. Every piece of the new collection will be available for you to try on. A selection of exclusive accessories and pieces will also be available to buy off-the-rack. Next door, a cozy and inviting boudoir welcomes guests Atelier Antik Batik on an Indian voyage. Take the time for a cup of tea and some friendly conversation. Kick back and let five minutes – or five hours – float by.
With l'Atelier, we endeavored to share with you a space that was more than a mere ready-to-wear boutique, but a true experience.
Address
19 RUE DES MINIMES
75003 PARIS
+33 (0) 1 48 87 90 28
Opening time
Monday to Friday from 10am to 6pm - Saturday from 11am to 6pm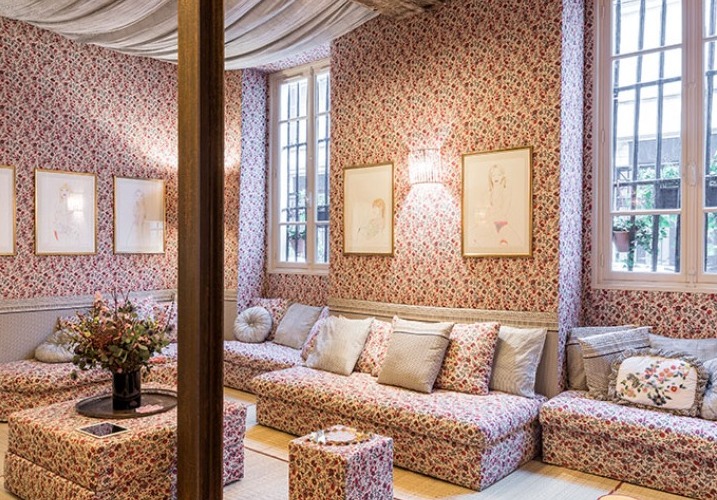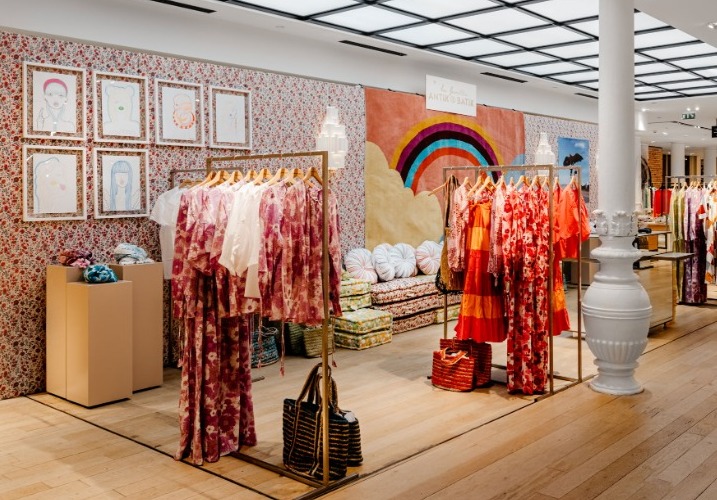 Le Bon Marché
Antik Batik returns Paris Rive Gauche with the opening of a new corner at Le Bon Marché. Located in the heart of the literary and artistic district of Saint Germain des Prés, Le Bon Marché has become, over the years, the symbol of the Left Bank and of its lifestyle. Within this landmark building, the most prestigious houses stand alongside a selection of exclusive brands and the designers of tomorrow. Fashion, design, beauty, gastronomy, art and culture are brought together for the visitor's enjoyment. An international clientele seeking a genuinely Parisian experience rubs shoulders with a French clientele who values the singular spirit of the store and its high-quality service.
Address
24 Rue de Sèvres
75007 Paris
01 44 39 80 00
Opening time
Monday to Sunday from 10am to 8pm
Free Shipping
On all orders over $250
Secure payment
Visa, Mastercard, Paypal
14 days
to change your mind