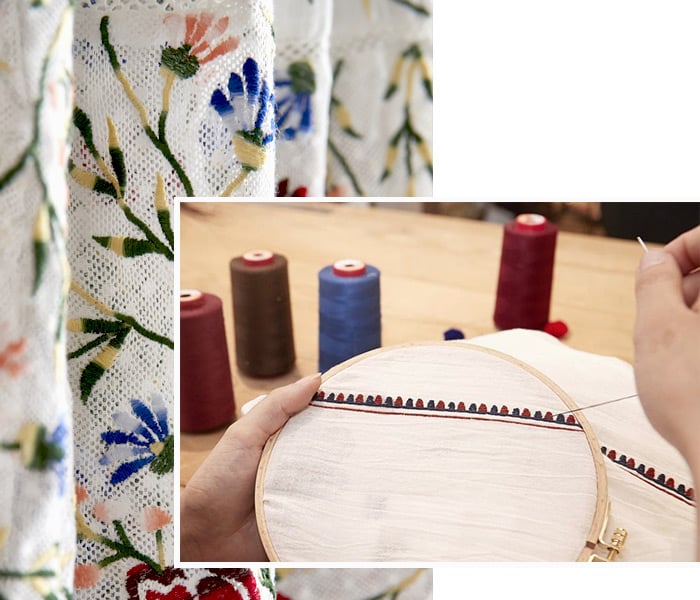 Jewellery work
Gabriella passionately explores the art of embroidery from all angles. Pearls, sequins, precious stones, patches of fabric: Antik Batik loves to have her pieces embroidered in a myriad of ways, exploring the far reaches of embroidery. The brand's secret lies in the special relationships Antik Batik has built over the years with the best workshops in and around Delhi. Each one of Antik Batik's most bejeweled pieces is the fruit of several days of labour. Sequins are sewn on a given piece of cloth stretched over a wooden frame by up to four craftspeople at a time: "there are so many different shapes and colours of sequins," explains Gabriella Cortese, who loves applying them to her designs, alongside pearls and precious stones. "I especially love patinated metal sequins. Once they've been oxidised, they look like they've survived centuries." There is an infinite diversity of stitching, threads, and ornamentations – straight, chain, cross, in cotton, silk, metal – that make up the art of appliqué.
"We have the breastplates for our blouses and dresses embroidered in Jaipur. They say that Rajasthani girls would wear sequins so their husbands could see them from far away in the desert, from the sun reflecting on them."
Local colors
The resulting multicolored patterns are equal parts stamp and colour. One must take their time, get familiar with the colours, and allow them to develop and change. "Choosing colours is one of my favourite moments. The colorist, their apprentice and I can experiment for hours from a colour chart drawn on a large swatch of fabric. In India, they have this innate sense of colours, and I often will just go along with their instinct. Depending on the collection, we'll pick natural plant-based hues, like indigo blue, vermilion red, ochre, brown, dark green, or more complex colours, like pastels or neons, for example."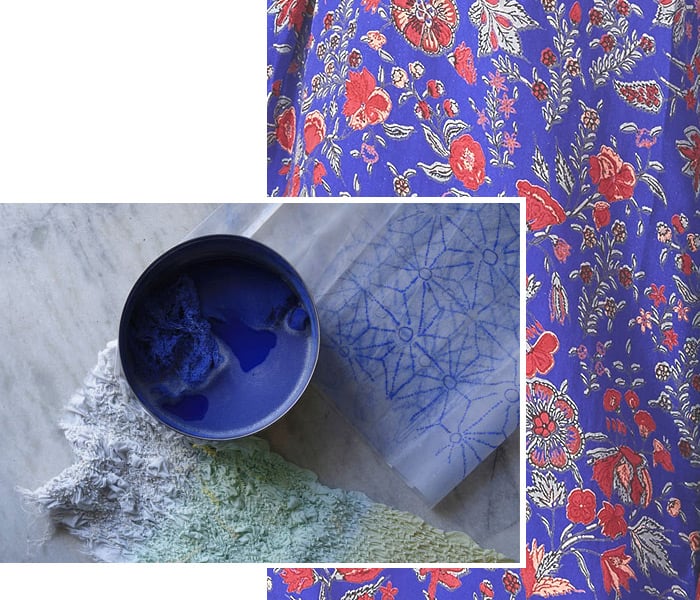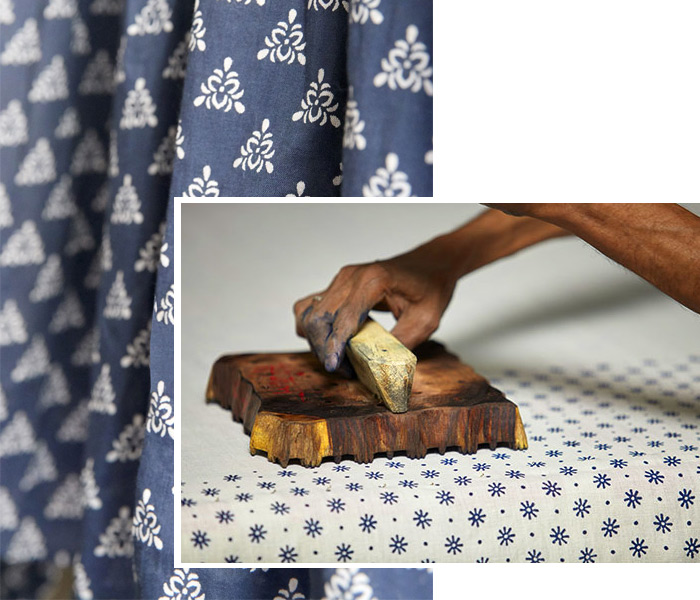 Batik
We silkscreen our fabrics as far away from industrial presses as possible – in Jaipurian and Balinese workshops, for instance, using wooden frames and hand-sculpted stamps in the purest of block printing traditions. Each stamp is a work of art in its own right. Patterns are sketched in Paris and carved by hand in a workshop in Jaipur, using simple metal tools, hammers and chisels. They are then soaked in oil and flattened under a weight for two weeks. The millennial technique is one of patience and minutia. Men stamp the fabric as many times are there are colours. They hit with the side of the hand, always in the exact same spot, with no colour bleeding, lining up the patterns perfectly.
Bandhani
This artisanal fabric dyeing process is more commonly known in the West as tie-dye. The fabric is tied by hand, using a string, to create waterproof zones before immersion a dye bath, which reveal patterns once the fabric is flattened. Another method is resist dyeing, which consists of applying mud, wax or starch by hand, using a stencil or a block print (a sculpted wooden stamp,) on the fabric before immersion. Among the plant-based dyes we use are madder root, which give us a vibrant range of reds, and pure indigo for blues. The fibres we use are also mostly natural, like cotton, silk, wool, and alpaca.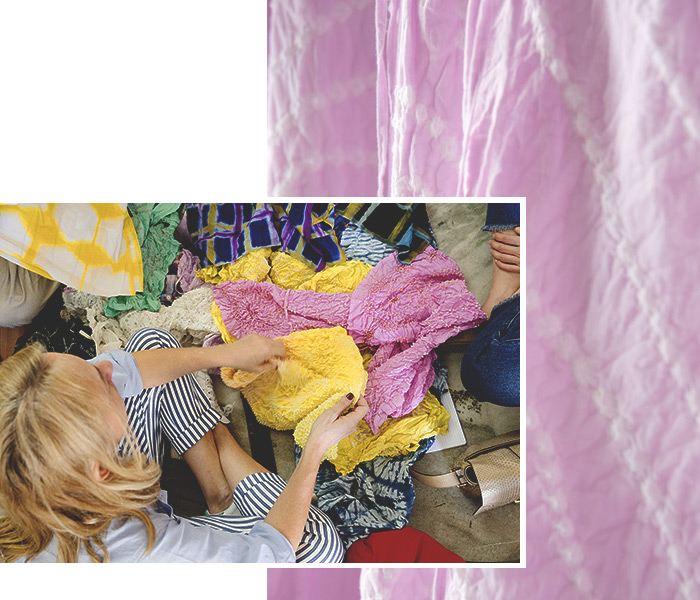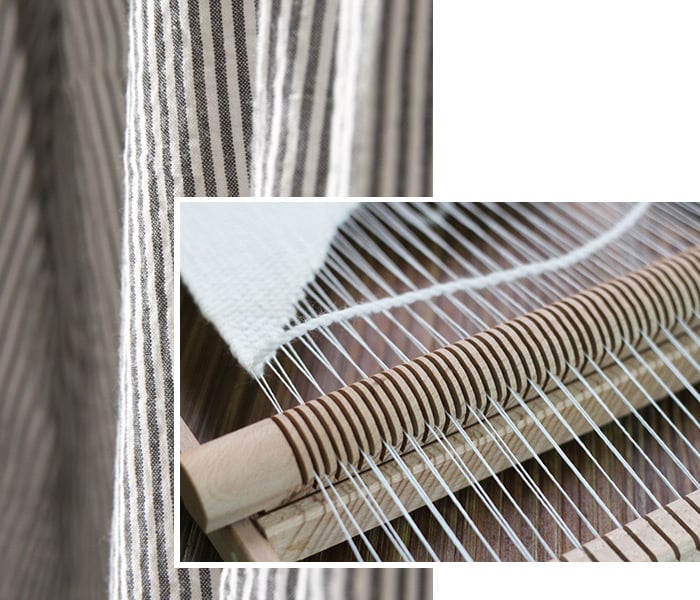 Weaving
Our cotton pieces are crafted in workshops in Kolkata, where spinning and weaving is still done by hand on ancient wood spindles and machines, resulting in the finest and lightest of cloths.
Hand Knitting
Our knitwear is all knitted by hand in our Peruvian workshops, using materials like all-natural pima cotton and alpaca fibers, resulting in the softest, most supple garments possible.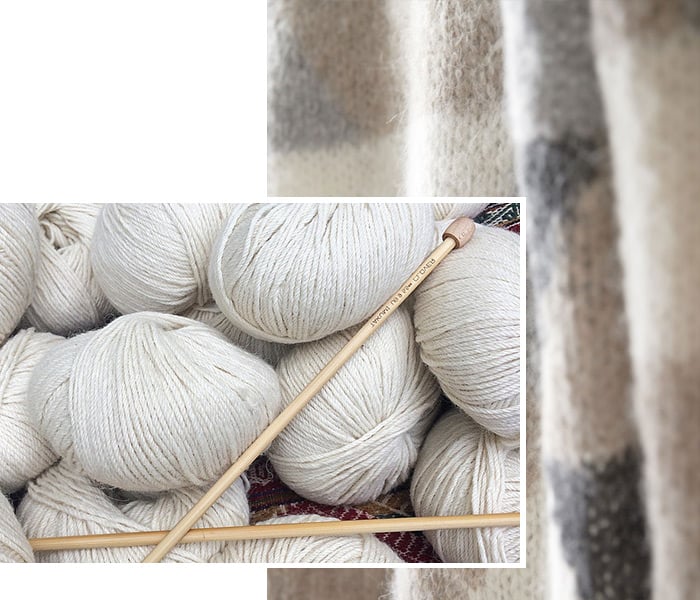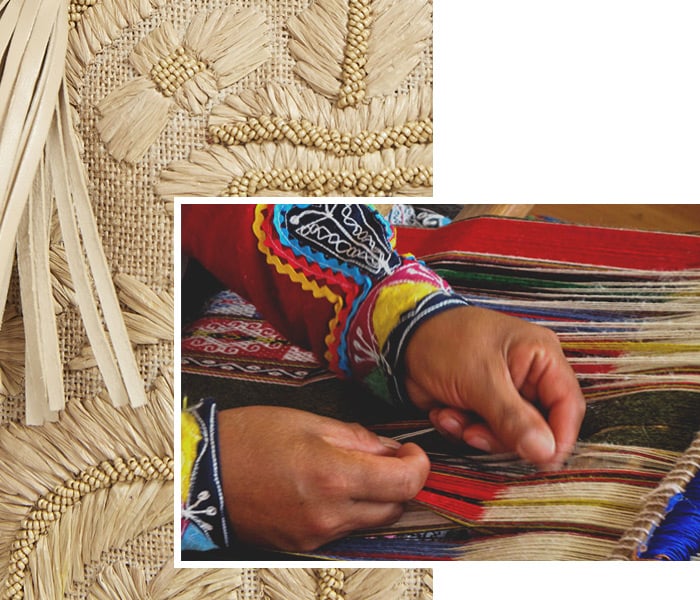 Made of nature
We mostly use natural fibers – plant-based ones like cotton and linen, or those respectfully borrowed from animals such as silk and wool. Shells can be of almost any provenance – from jersey to cotton canvas through organdy and chiffon. Dyes are also plant-based: a lot of our reds are extracted from madder root, while we source blues from pure indigo.
Fairy hand
Through collaboration with artisans in India, Bali and Peru, Antik Batik helps support the visibility and perpetuation of local and ancestral savoir-faire. This in turn ensures richness and diversity in the creation of the collections. Highlighting the artisanal aspect of production and the number of hours required for each piece is the best way for Antik Batik to defend a way of consumption directly opposed to that of our society. Finally, the main message carried by these production values is the involvement and worth of the person as an artist and artisan. "I'm definitely very attached to the kind of work that imbues the garment with an artisan's soul – the art of dyeing, printing or embroidering fabric. It's impossible to place orders with China for the things that I love so much in India: sitting with the artisans, exchanging with them over ideas, working on improving a pattern or a colour with them. I've been working with a lot of them of at least a decade, and I think it's essential to build lasting relationships with my supplier. I've even been invited to their children's weddings on more than one occasion. Over the last twenty years, I've built a kind of family, weaving loving, trusting and respectful relationships that keep growing along with the brand."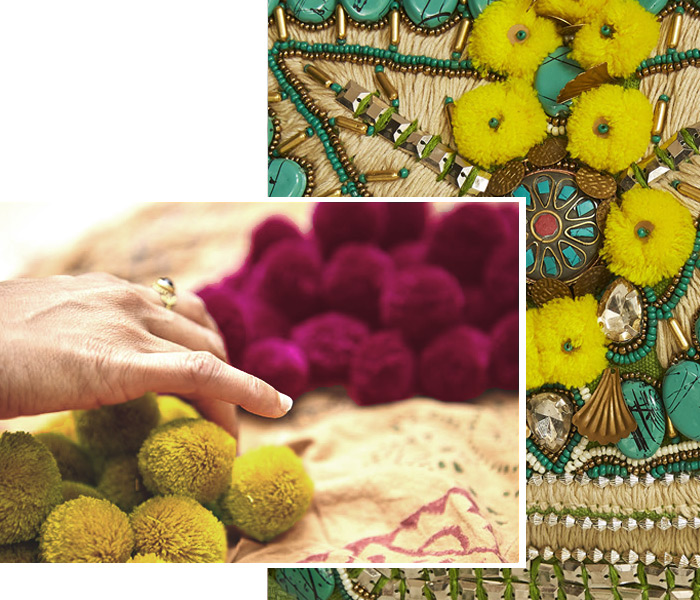 Free Shipping
On all orders over $250
Secure payment
Visa, Mastercard, Paypal
14 days
to change your mind